Our Happily Ever After
Reception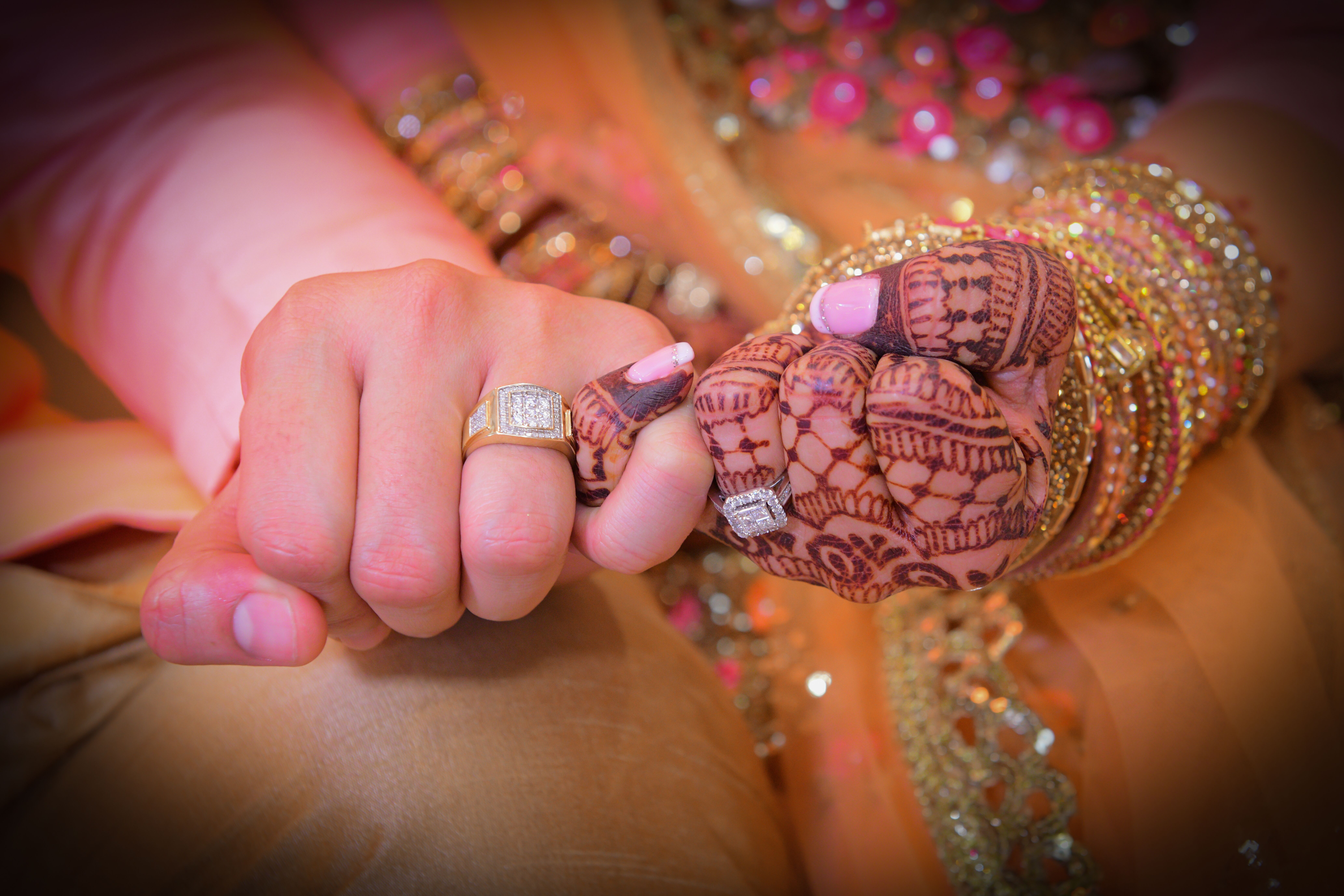 Sunday, November 10, 2019
6:30 PM
Leonard's Palazzo
Attire: Formal
Attire: Formal Please use our hashtag #Amaneeta and #MisstoBisht
Our friends that became Family
Avneet Madhan - Maid of Honor
My partner in crime. My sister from another mother. She's been with me for over a decade. Fights with me, yells at me but loves me to the fullest, and I love her to the moon and back. So glad to have her in my life as my sister.
Jyotika Chowdhary - Maid of Honor
She's younger but acts older than me at times. Supports me and advices me in almost every decision I make. She knows how indecisive I am and yet she has the patience to deal with me. Love you with all my heart. <3
Simrone Shrestha - Bridesmaid
My beauty queen, beauty advisor and my sister who became my best friend. Will always be there for you throughout everything.
Sachi Patel - Bridesmaid
My ex-roommate from PA school who's total opposite of me. Older sister who's a great friend to me. We've had our fights in PA school but that just made us more mature into being women we are today.
Yessenia Acosta - Bridesmaid
One good thing that my work has done is introducing me to this girl. She's my go-to person for almost everything. Honest, caring and one of the smartest girls I know.
Rohni Kumari - Bridesmaid
My former lab-partner, MY girl, one of the most sweetest and nicest girls I've ever met. Helps me control my anger. So happy to call her my best friend now my bridesmaid.
Annalyse Grayson - Bridesmaid
My date to Rita's Ice-Cream Parlour, my favorite Disney girl who has supported me a lot through PA school and until this day.
Gurinder Galhain - Bridesmaid
My favorite girl who always comes up with great ideas, best poses for photos and supports me through my indecisive times. Beautiful person from inside and outside <3
Ankit Bisht - Best Man
My Brother who has always been there for me. He is one of the person who has known me for the longest after Mom & Dad. He knows me since I was BORN. I remember how we use to play Cricket, Fly Kites, Play Holi, and do Fireworks. We have grown so much that you got Married, and now it's my turn. Love You Bro.
Muzzy Mevawalla - Best Man
Brother from Another Mother. We Ride Together, We Die Together. Bad Boyz 4 Life. You have taught me a Lot in Life, Good things and how to Stay Away from Bad Things. I can write a whole book about you, since you have been a great Role Model in my Life. Thank you for being there for me Bro. Love You MAN.
Marisa R Bisht - Groomswoman
What can I say about my Sister in Law. She is the Best and I know you won't think twice to beat my ass up if I ever go on a Wrong Path in Life. Love you Sista Aka My Groomswomen.
Sugandh Dewan - Groomswoman
We have grown and became more Smarter since day 1 of College. It's funny how we became such a good friends after I graduated from college.. Haahaa, I have only known you for 7 or 8 or lets just call it 10 years now, but I have to say that we have became a real good friends. I won't even say friends because We have became like a FAMILY, and I know I can always count on YOU.
Sanya Verma - Groomswoman
I don't know what to say about you, Good things or Very Good things. But the truth is, that You have always been there for me as a Good Friend, and I couldn't ask more. I will say 12 or 13 or 14 year's for Friendship now.
Owais Shahzad - Groomsman
Known you since Day 1 in College Broski. I can not believe that we graduated and moving up in the World. Those were some good day's that went very fast and now I am getting married. I know You will always be there for me. But tera number next hai to get Married mere Bhai. Hahaaa !!
Jitesh Aggarwal - Groomsman
Don't have enough words but You are like my little brother and I know you will always listen to me, because I will never guide you in a wrong direction.